Gregor Schaefer
// Woodworking portfolio
This page shows some of my woodworking projects. I build these objects in Amsterdam (Netherlands), with hand tools and using traditional joinery.
As a reference for size, I added a mug in some of the photos.

For questions, comments or suggestions you can e-mail (in English, Dutch or German) to:


>> My music activities are here.

Storage box with a sliding tray / beech, oak / dovetails, finger joints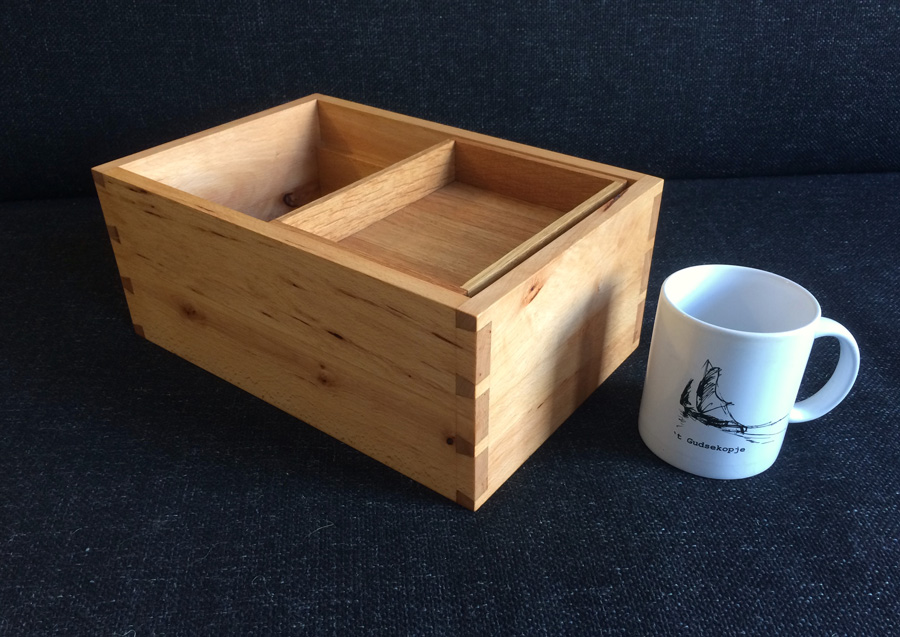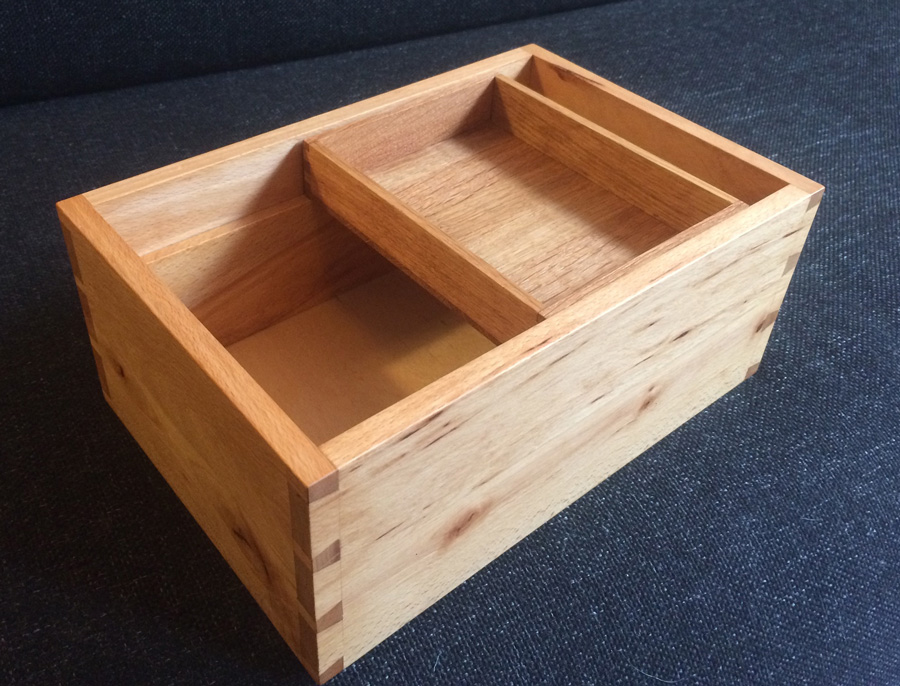 Keepsake or jewelry box / pear, walnut, beech / mitered corners with walnut splines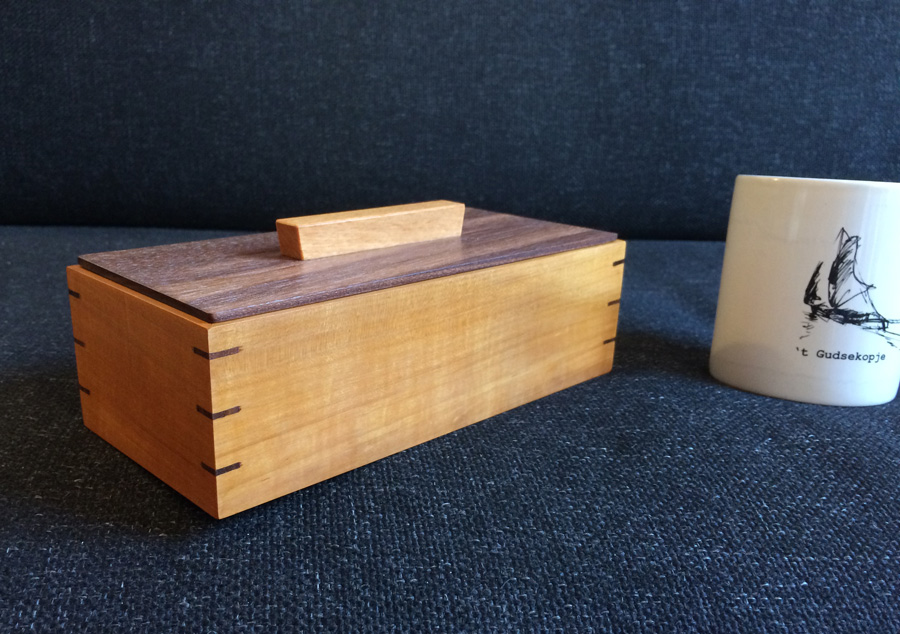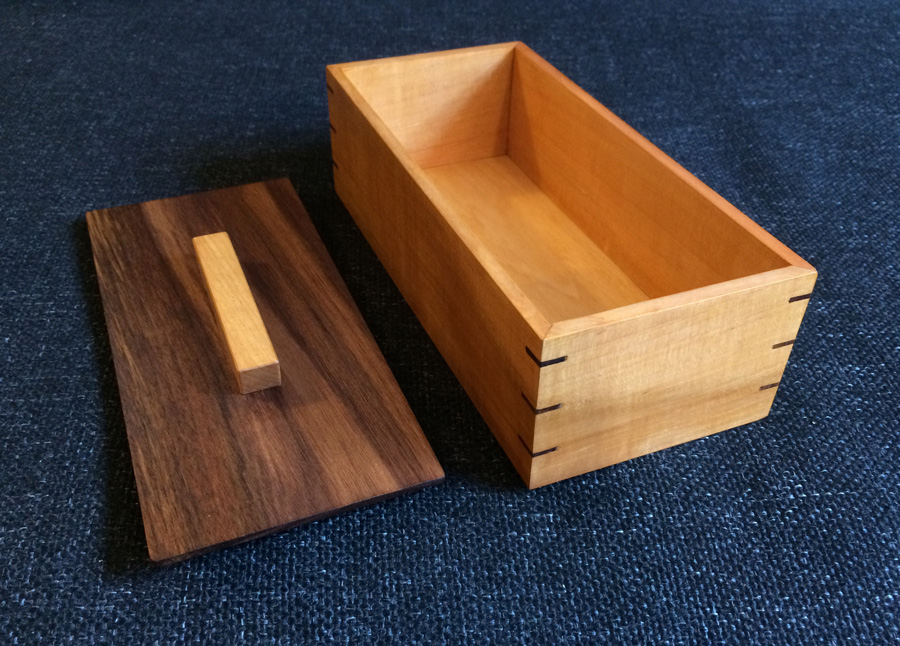 Miniature loom for weaving sample pieces / beech / dovetails
interchangeable warp blocks for various spacings of threads / pine
weaving accessoiries / beech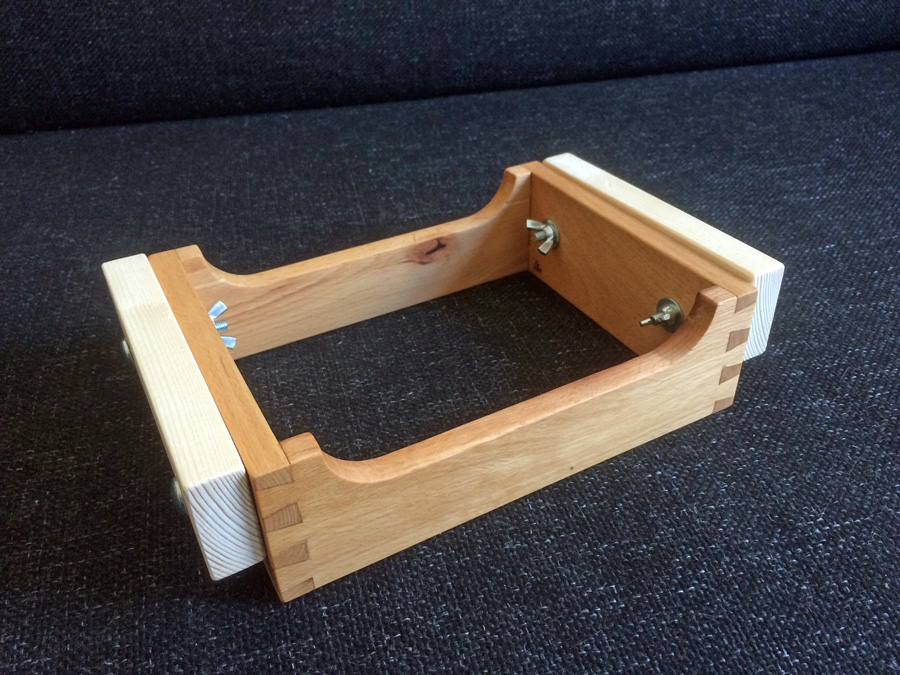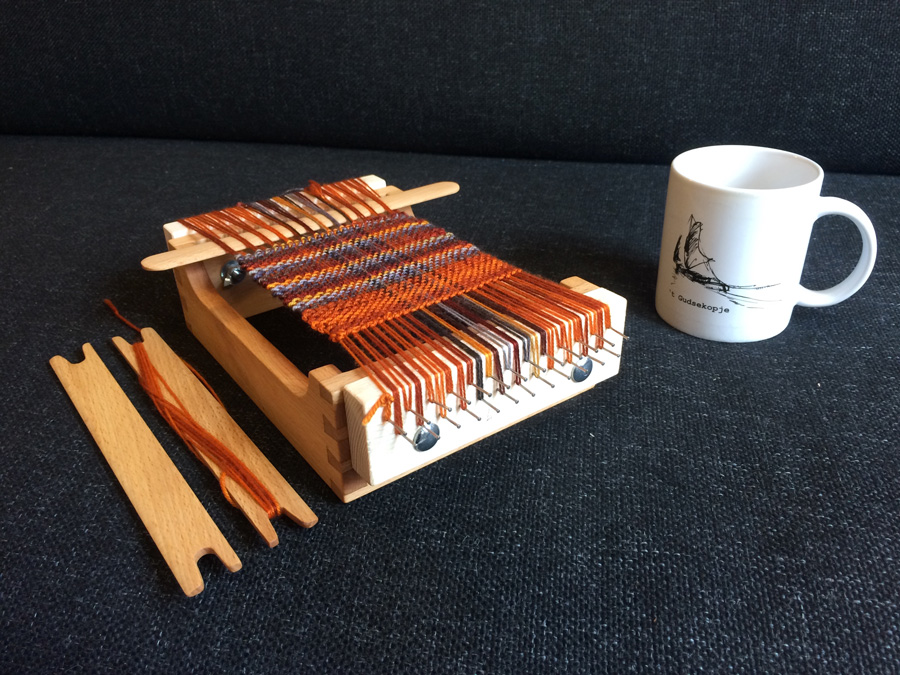 Chest of drawers / beech, oak, walnut / dovetails
reclaimed wood, except for the drawer fronts and bottoms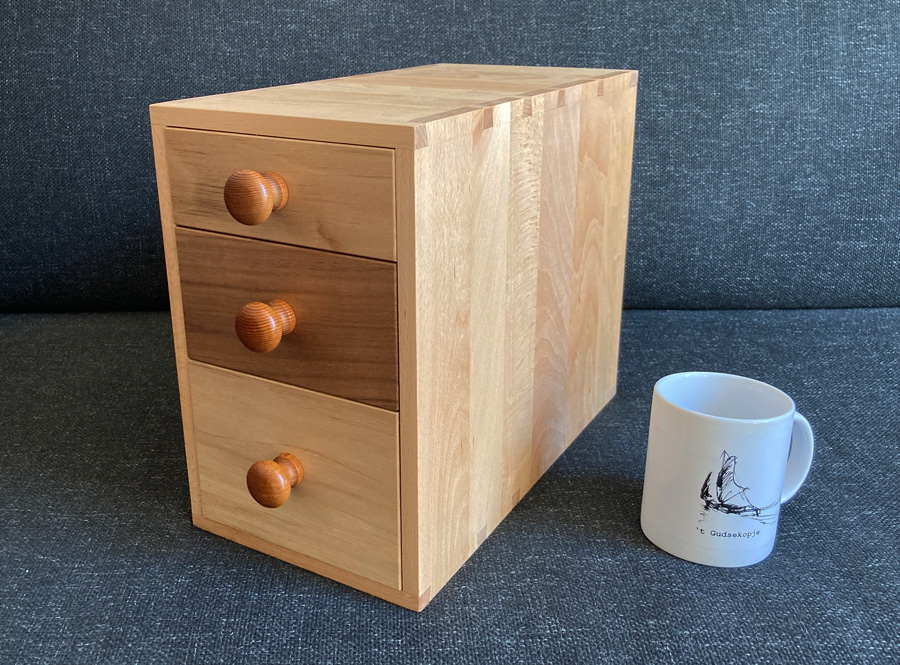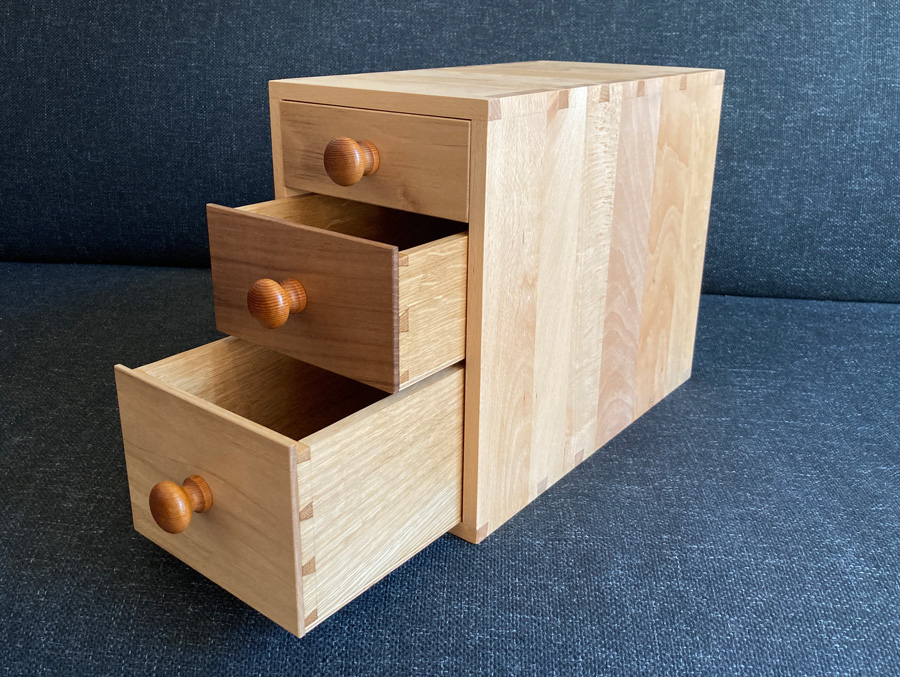 Coffee grounds box / beech / finger joints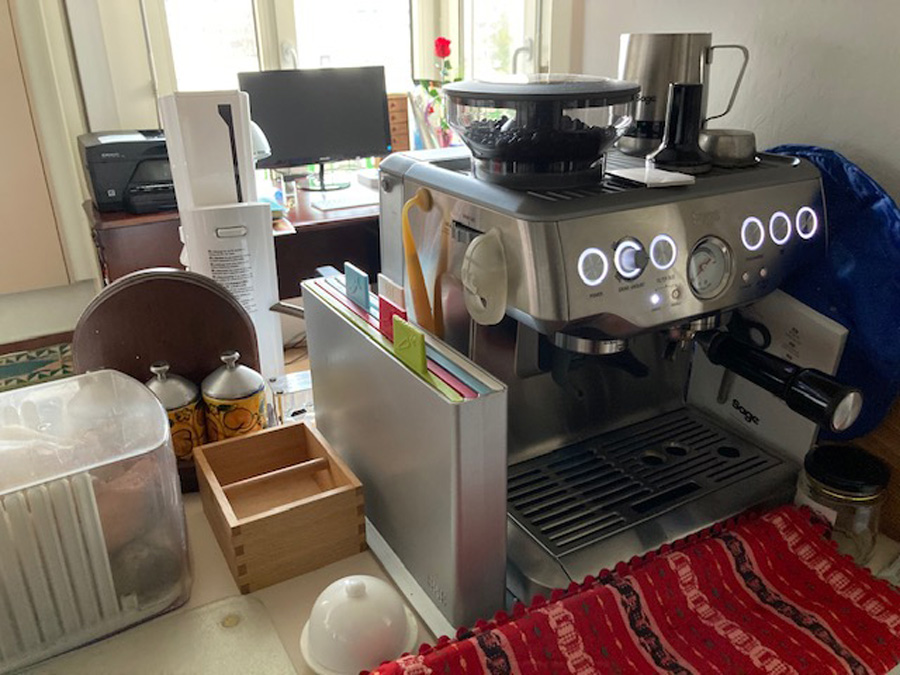 Keepsake or jewelry box / cherry, walnut, olive / dovetails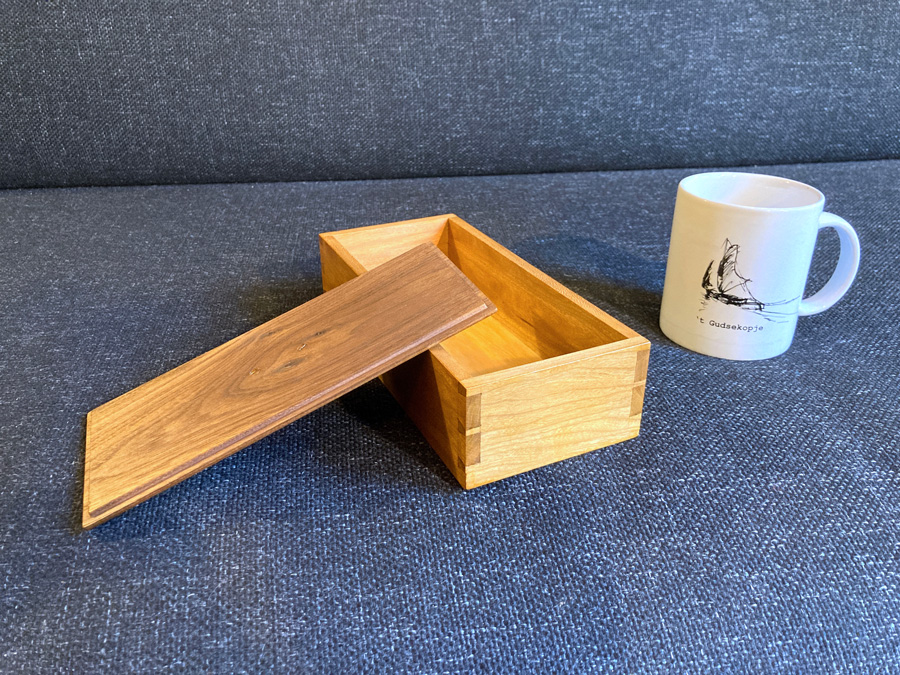 Tiny wall-mounted CD-holder / beech / dovetails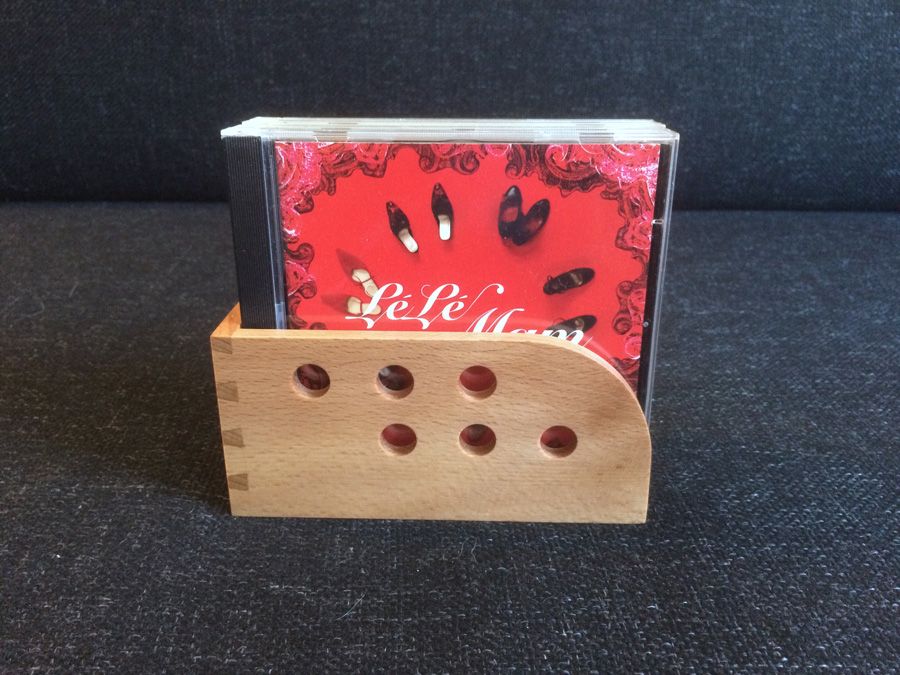 Box for transporting and displaying art prints / oak / dovetails
lid is in two pieces, double-acting as the supports / plywood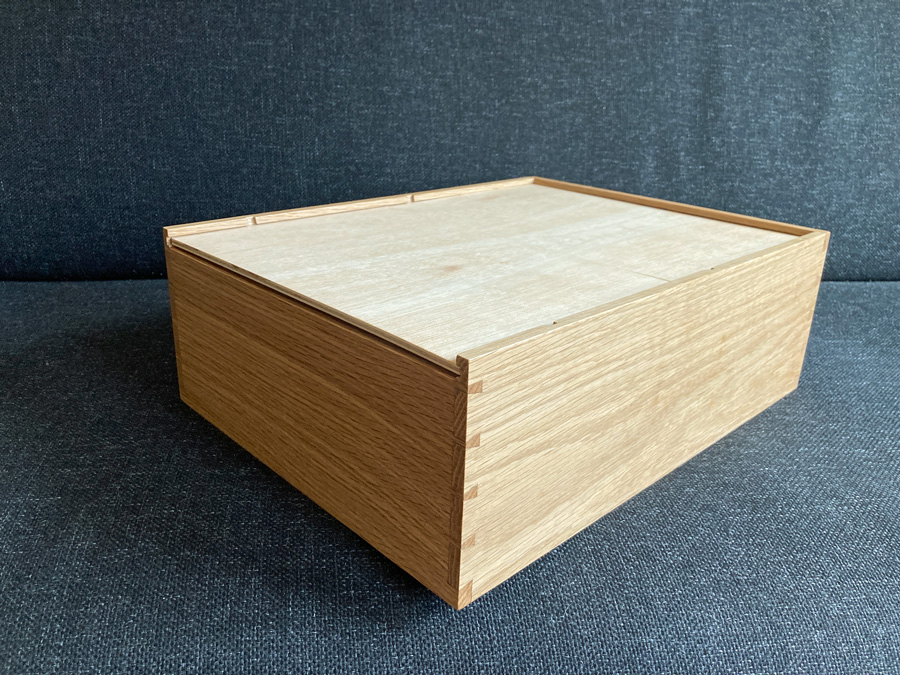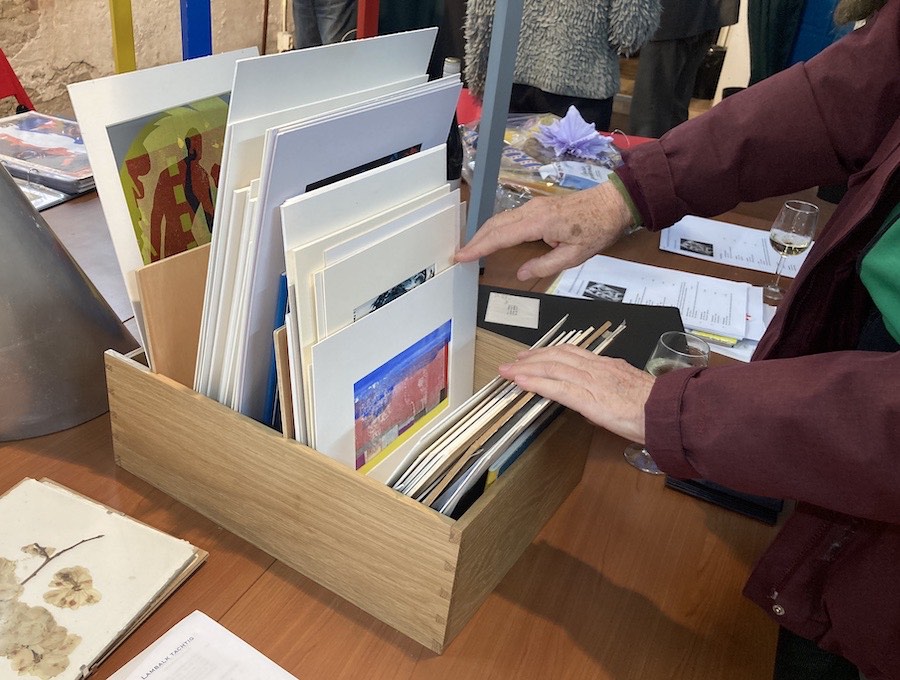 Keepsake or jewelry box / poplar, oak / dovetails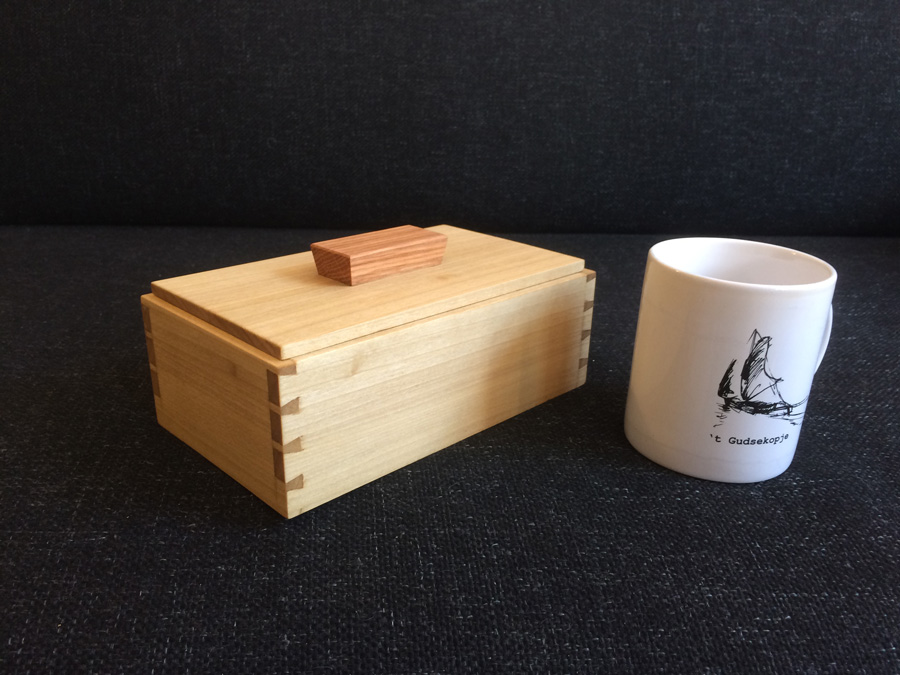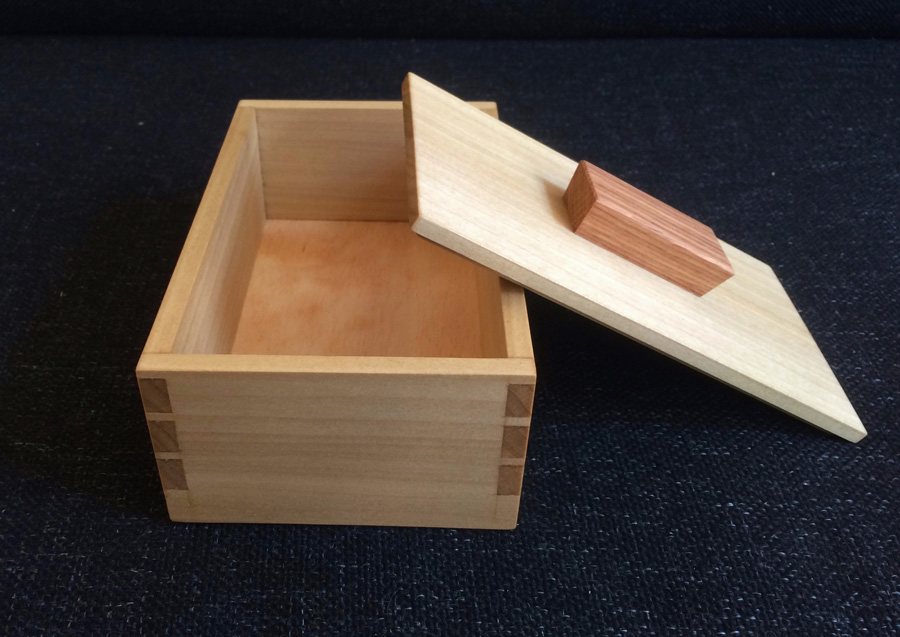 Coaster for a vase / pine, unknown hardwood, walnut / half-lap joints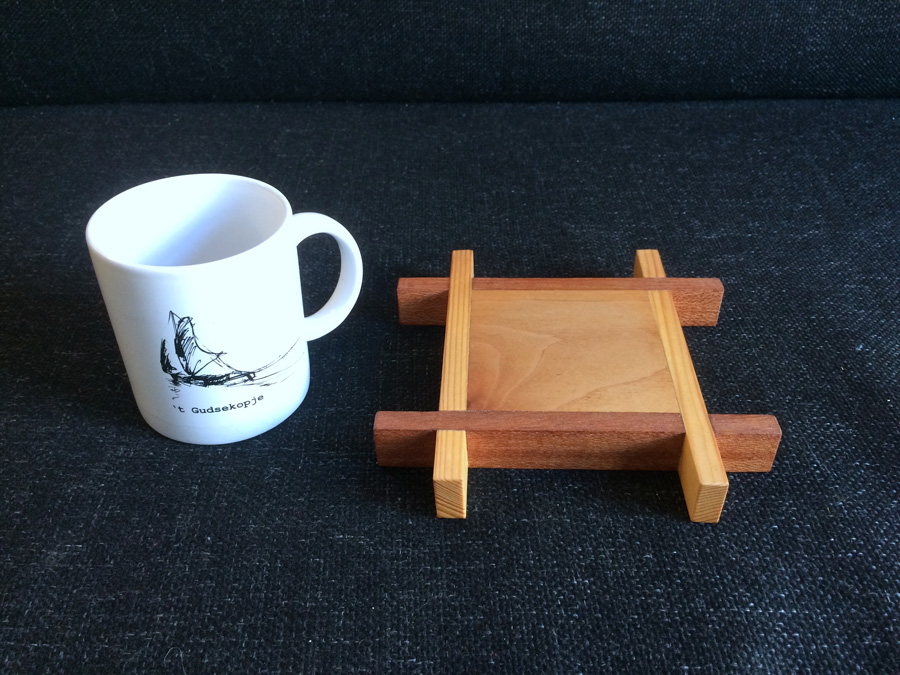 Tiny box / oak / finger joints